○ 제품 설명
– HDPE는 폴리에틸렌중 비중이 0.94~0.97 수준인 반투명 고체로서 분말 또는 입상으로 인장강도가 강함. (분자식 : [-CH2-CH2-]n)
HDPE is a translucent solid with a specific gravity of 0.94 to 0.97 among polyethylene, and has strong tensile strength in powder or granular form. (Molecular formula: [-CH2-CH2-]n)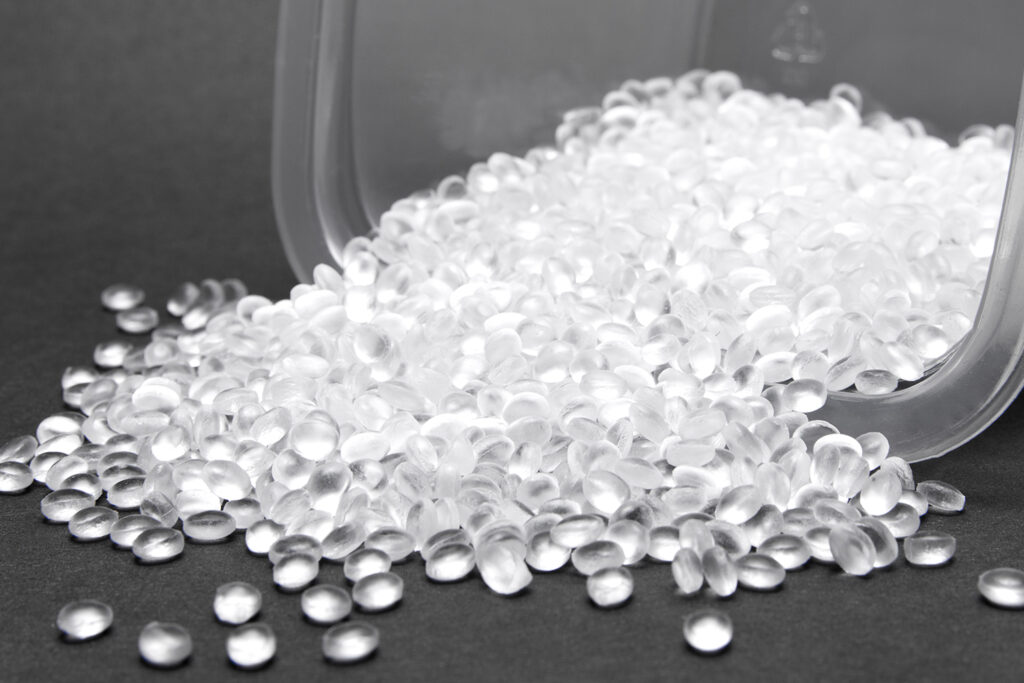 ○ 제조 공정
– 20~40기압에서 에틸렌을 중합하여 제조하는데, HDPE 생산공정은 크게 UCC와 BP의 기상법과 Phillips의 슬러리법(액상법의 일종)으로 나뉨.
It is manufactured by polymerizing ethylene at 20 to 40 atm. The HDPE production process is largely divided into UCC and BP's gas phase method and Phillips' slurry method (a type of liquid phase method).
○ 주요 용도
– 필름, 쇼핑백, 노끈, 파이프 등의 원료 Raw materials for film, shopping bag, twine, pipe, etc.
○ 국내 생산기업
– 대한유화(울산), SK지오센트릭(울산), DL케미칼(여수), 롯데케미칼(여수), LG화학(여수, 대산), 한화토탈(대산)
Korea Petrochemical (Ulsan), SK Geocentric (Ulsan), DL Chemical (Yeosu), Lotte Chemical (Yeosu), LG Chem (Yeosu, Daesan), Hanwha Total Petrochemical (Daesan)