○ 제품 설명
– 열가소성 수지로서 비중이 0.90이고 인장강도가 우수하며, 압축강도 및 충격강도도 양호하고 표면강도가 높음. 
  As a thermoplastic resin, specific gravity is 0.90, tensile strength is excellent, compressive strength and impact strength are good, and surface strength is high.
  융점은 165.5℃로서 열가소성수지 가운데서도 내열성이 높고, 유동성이 좋으며 내열, 내약품성이 좋음.
The melting point is 165.5℃, and it has high heat resistance among thermoplastic resins, good fluidity, and good heat and chemical resistance.
  분자식 : (-CH2-CH(CH3)-)n Molecular formula: (-CH2-CH(CH3)-)n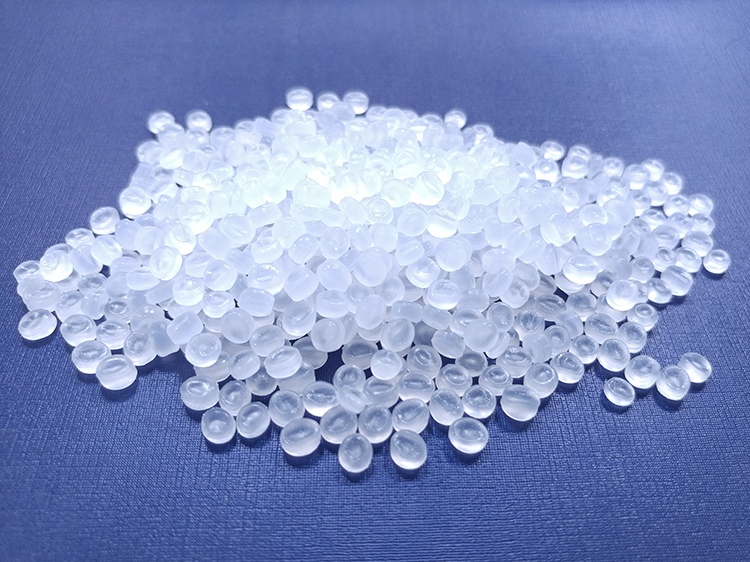 ○ 제조 공정
– 프로필렌을 중합하여 제조함. 원료구성에 따라 크게 Homo PP와 Copolymer PP로 나뉘는데, Homo PP는 프로필렌 단독 중합체이고, Copolymer PP는 프로필렌 이외에 에틸렌, 부텐 등이 추가로 투입됨.
Manufactured by polymerizing propylene. Depending on the composition of raw materials, it is divided into Homo PP and Copolymer PP. Homo PP is a homopolymer of propylene, and Copolymer PP has ethylene and butene added in addition to propylene.
  (원단위 : PP 1ton을 만드는데 프로필렌 1.05ton 필요)
(Basic unit: 1.05 ton of propylene is needed to make 1 ton of PP)
○ 주요 용도
– 포장용필름, 자동차 내외장재, 가전제품 부품, 섬유 등의 원료.
Raw materials for packaging films, interior and exterior materials for automobiles, home appliance parts, and textiles.
○ 국내 생산기업
– 대한유화(울산), SK지오센트릭(울산), 효성화학(울산), 롯데케미칼(여수, 대산), GS칼텍스(여수), 폴리미래(여수), LG화학(대산), 한화토탈(대산)
Korea Petrochemical (Ulsan), SK Geocentric (Ulsan), Hyosung Chemical (Ulsan), Lotte Chemical (Yeosu, Daesan), GS Caltex (Yeosu), PolyMirae (Yeosu), LG Chem (Daesan), Hanwha Total Petrochemical ( Daesan)